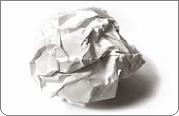 Documents
Below is a selection of documents I worked on. Clicking on the related image will open the document in a new window. Right click to save the file on your own computer. Note: some documents are only partially available due to copyright issues. When opening Microsoft Word Documents changes in layout may occur depinding on your printer settings.
Document:
'Low Cost Carriers - Europe, Een onderzoek naar de Europese low-cost carriers en hun netwerkontwikkeling' (thesis)
Description:
This is the final version of my graduation thesis on European low-cost carriers and their network development (Dutch, file size 40 MB!). The thesis also includes a cd-rom with an offline version of the related site. The content can be downloaded below.
File:
Document:
'Low Cost Carriers - Europe' (website)
Description:
This website is part of my graduation thesis on network development of european low-cost carriers.
File:
The site can be visited at http://www.jvdz.net.
Document:
'TOD&D, Transit Oriented Development in Denver and Dallas'
Description:
Report about transit oriented development in Denver and Dallas, compared to the Dutch situation.
File:
Document:
'Handleiding MapInfo & Flowmap, GIS voor Dummies'
Description:
Manual I created while working at an internship at SEO Economical Research. Note: manual is in Dutch, due to copyright issues only the contents can be shown. Full manual only available on request!
File:
Document:
'Manual Flowmap 7.2'
Description:
Created this manual while working as a student assistant at Utrecht University. More information about Flowmap can be found at http://flowmap.geo.uu.nl .
File:
Document:
'Het Ruhrgebied'
Description:
Contributed to an excursion guide about the Ruhr area, aimed at secondary school teachers and their students. Due to copyright issues content can only be given on request.
File:
The excursion guide and related educational material can be ordered at the Royal Dutch Geographical Society site: http://www.knag.nl (Dutch).